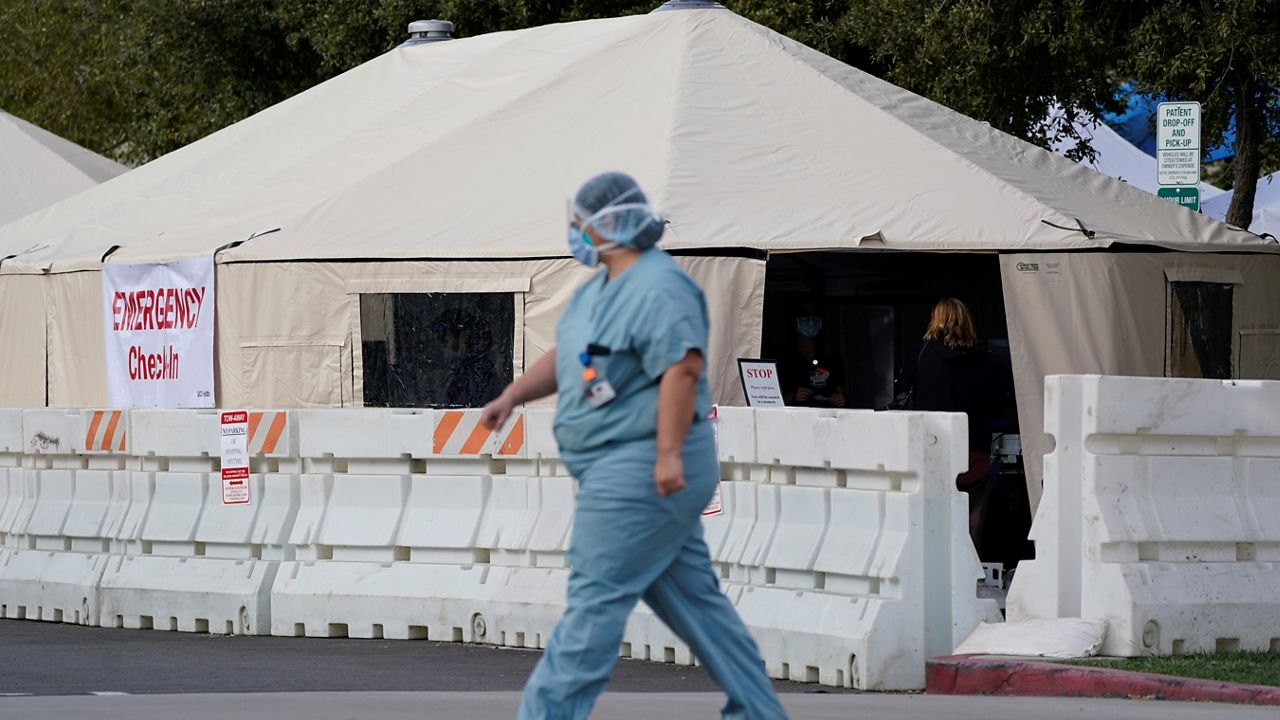 SANTA ANA, Calif. (CNS) — Orange County's COVID-19 hospitalizations and positivity rates still trend lower even while the dying toll with this month elevated by 18, based on data released Thursday through the Oc Healthcare Agency.
The dying toll for September elevated in one a week ago to 19 logged to date. The dying toll for August rose by six to 103. Two fatalities logged now happened in This summer, growing that month's dying toll to 125 and something happened in June, hiking up that month's dying toll to 57.
The county, which supplies updates on data on Thursdays, now reports a cumulative dying toll of seven,432.
Hospitalizations have decreased from 145 on Friday to 124 on Wednesday, with the amount of intensive care unit patients remaining at 21. The county has 27.1% of their ICU beds available. Officials grow concerned when that percentage drops below 20%.
Of individuals hospitalized, 68.8% are incompletely or unvaccinated and 69.4% are similarly located in ICU.
The county logged 1,824 cases, growing the cumulative situation count to 666,185.
The county's test positivity rate decreased from 8.5% a week ago to 7.1%, using the statistic declining from 8.1% to 7.6% within the health equity quartile, which measures the communities hardest hit through the pandemic. The daily situation rate per 100,000 dropped from 9.4 to eight.9 on seven-day average with seven-day lag, and from 10.2 to eight.3 within the adjusted daily situation rate per 100,000 on the seven-day average having a seven-day lag.
The positivity rate for individuals fully vaccinated having a booster dropped from 18.4 on August. 21 to fifteen on August. 28, based on the latest data available. For individuals vaccinated without any booster, the speed dropped from 11.5 to 9.3. For individuals not vaccinated, the speed decreased from 22 to 18.2.
The amount of residents fully vaccinated elevated from 2,348,277 a week ago to two,358,465 now, based on the OCHCA. The amount of residents who've received a minumum of one dose what food was in 206,795. The amount of booster shots administered rose from 1,377,809 to at least one,378,761.
The amount of children as much as four years old, who've received a minumum of one dose is 13,333 with 4,792 fully vaccinated, addressing just 7% from the county's population within the age bracket.
For Five- to 11-year-old children, 96,370 are fully vaccinated, about 41% for the reason that age bracket. Within the 12-to-17 age bracket, 76% are fully vaccinated.